Jim Ned Valley
self storage
We Make Room for You!
Welcome to JIM NED VALLEY SELF STORAGE
Your locally owned and operated self storage solution
Are you organizing, spring cleaning, or moving? Jim Ned Valley Self Storage is here to help make your life more manageable. We offer a locally-owned, personalized, and secure approach to self storage, providing you with the convenience and features you need.
We stand by our 5-point customer service pledge: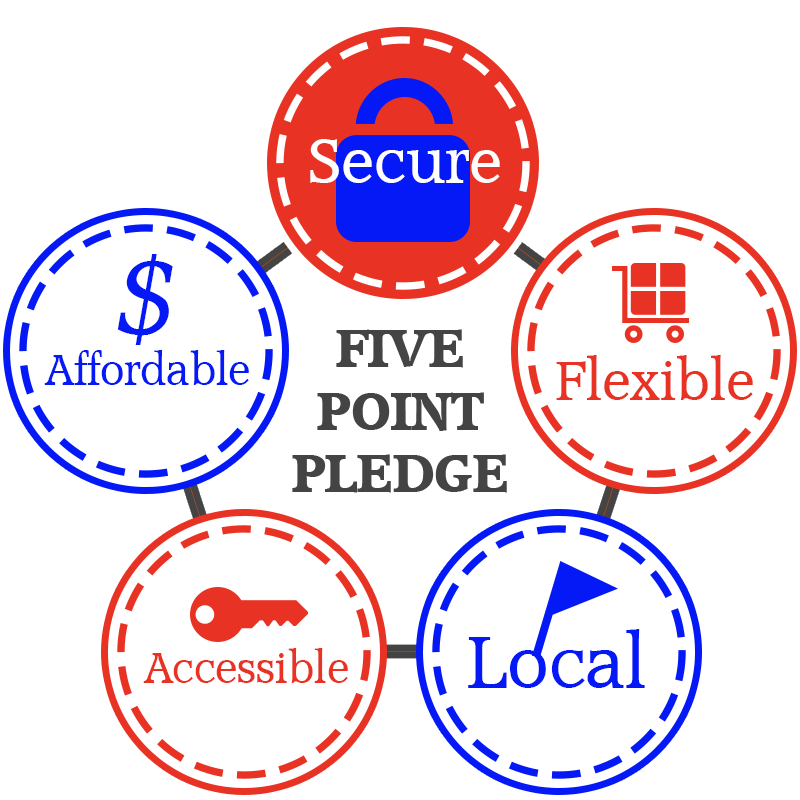 Flexible

Jim Ned Valley Storage offers units in a variety of sizes. With 5 unit configurations to choose from, we will have the size for the items you want to store. We even offer month-to-month rentals for those needing short-term storage solutions.

Affordable

Our prices are competitive and able to fit most any budget. We will help you pick the unit that is just the right size for the items you want to store.

Accessible

With your personal security code, you can access your storage unit any time day or night, week day or weekend.

Local

Jim Ned Valley Self Storage is owned and operated by your neighbors in Tuscola, Texas.

Secure

Our facilities are designed to keep your items stored safely. Our facility is well-lit. Access to the units requires a personalized code to open the gate. And security cameras are used for 24-hour video surveillance.
JNV Self Storage
Features
Business and residential neighbors feel confident using Jim Ned Valley Self Store because the facilities are clean, secure, and well-maintained. The owners of Jim Ned Valley Self-Storage are your neighbors and involved in the community they serve.
Get the Right
SIZE
You may find it difficult to determine exactly how much storage space you need, especially if this is your first time renting a storage space.  We want to help you avoid renting a space that is too small or too large. Check out our Size Guides to help you calculate the right space for you.
FAQS
Frequently Asked Questions
Who Else Has Access to my Storage Unit?
The unit you rent is secured with your lock and your key – only you can decide who has access to your unit and who doesn't.  It's our policy to never give anyone who is not on your rental agreement access.  We feel this only adds to the security of your items.  However, you are free to divulge your unit number, key, and gate-code access to anyone of your choosing as long as you're comfortable with them accessing your unit.
What Size Unit Can I Rent?
If the storage size you need is available at our facility and you can provide a valid I.D. and payment method, you can rent it. If you have questions regarding which size is right for you, please review our storage unit size guide to find exactly the storage space you need. If you have any additional questions regarding unit sizes, storage types, or prices, please don't hesitate to contact one of our storage consultants.
What is Self-Storage and How Does it Work?
Jim Ned Valley Self Storage is a self-service storage company that provides a variety of storage unit sizes and types available to the public for personal, business, and recreational storage use. If you're looking to clear up some much-needed space at home or finding yourself with limited to no space to hold much needed business items, Jim Ned Valley Self Storage is for you. We offer clean, secure storage solutions at competitive prices.
How Long Can I Rent a Unit?
Rent your unit for as long (or short) as you need!  We offer month-to-month leases and bill in one-month increments.  Our goal is to make your storage experience as simple and easy as possible.
Please note – We just require a 10-day notice to vacate.
What forms of payment do you accept?
Jim Ned Valley Self Storage accepts major credit/debit cards. Other forms of payment may be agreed upon. Contact us for questions regarding payment methods.
Conveniently Located
Down the Road
We are located just East of the railroad tracks and the High School.
Rent Now
Get started storing your stuff today!
Rent by the week, the month, or long-term.
Make a Payment
Pay Online!
We make it easy.
We accept all major credit/debit cards.
Set up monthly autopay and SAVE!